Press release
Paris, France (July 4th 2019)
Riders: No more overheating of your smartphone in summer!
IS COOL is really cool with the battery of your smartphone.
SO EASY RIDER launches a major innovation in the world of motorcycles with the IS COOL version of its smartphone holders.
An answer to a real need.
During the summer, smartphones are exposed to the ultra-violet rays of the sun which create an accumulation of heat and gas in the battery of the smartphone.
The smartphone can sometimes no longer work and displays a message asking the user to cool his device to continue to use it.
The battery wears prematurely because of the generated gases which can cause irreparable damage to the smartphone.
IS COOL allows the battery to maintain the correct operating temperature and preserve the life of the phone thanks to its patented ventilation system.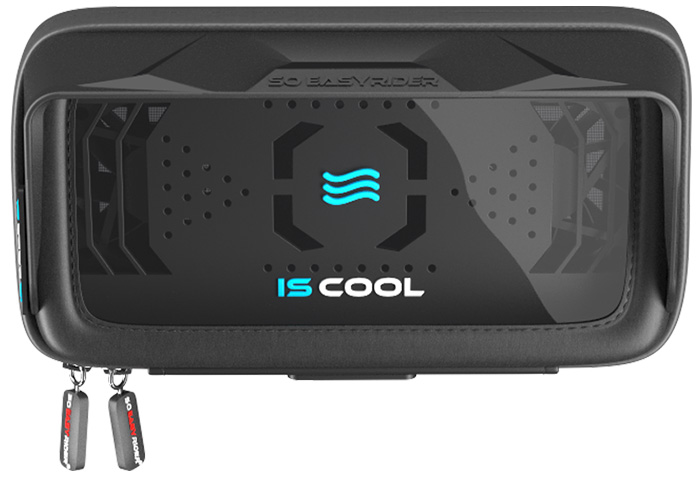 How it works ?
Constant airflow is generated by a clever ventilation system. A micro-turbine breathe the outside air in by refreshing it and a second micro-turbine takes care of extracting the stagnant air.
A real vortex is created, a constant flow of fresh air allows the smartphone to no longer overheat, even more than 40 ° cc under a blazing sun.
The system is powered by a USB port connected to the vehicle battery by simply tightening electrical lugs.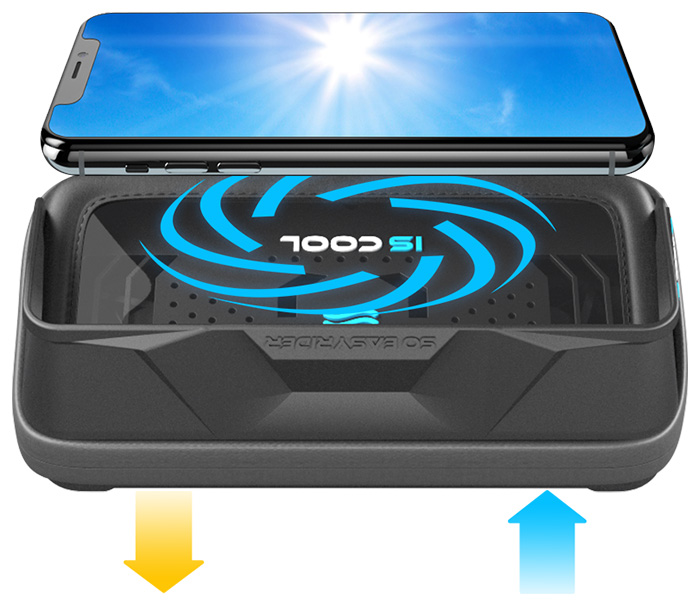 100% Compatible with handlebars
3 handlebar mounts are integrated into each box. 1. A tubular handlebar mount, 2. A mirror base mount, 3. A universal mount that will satisfy most sport bikes and maxi-scooters.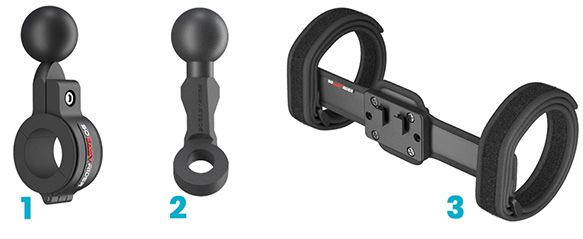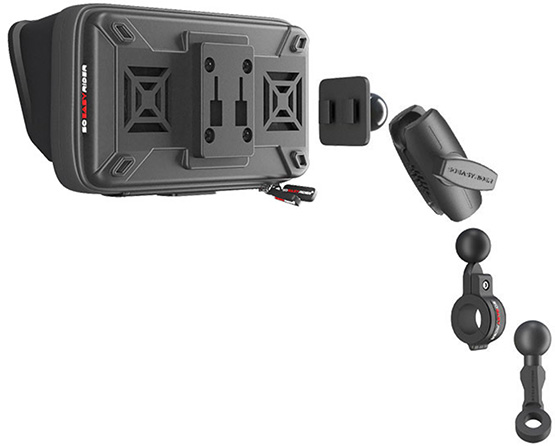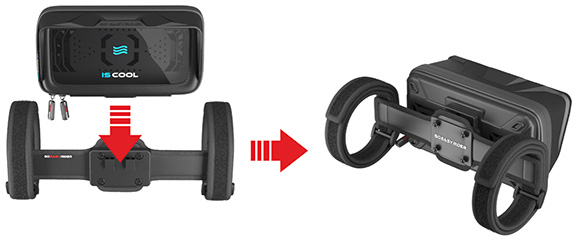 Compatibility with smartphones
Almost all smartphones are compatible. From 4 to 6.3 inches depending on brands. Maximum size 165 x 85 mm.
versions
3 SO EASY RIDER IS COOL versions are available.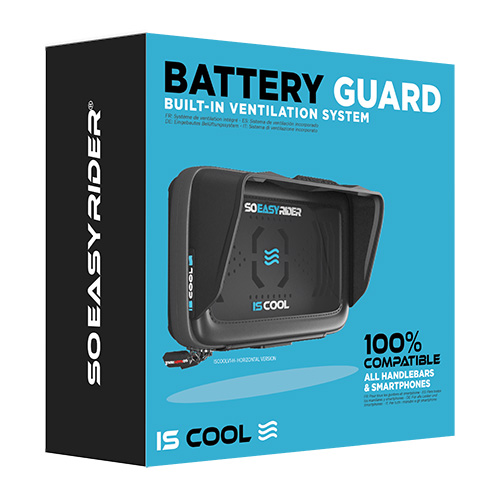 Horizontal: ISCOOLV1-H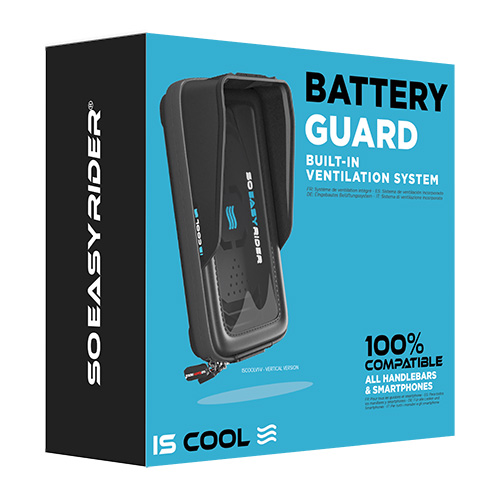 Horizontal: ISCOOLV1-V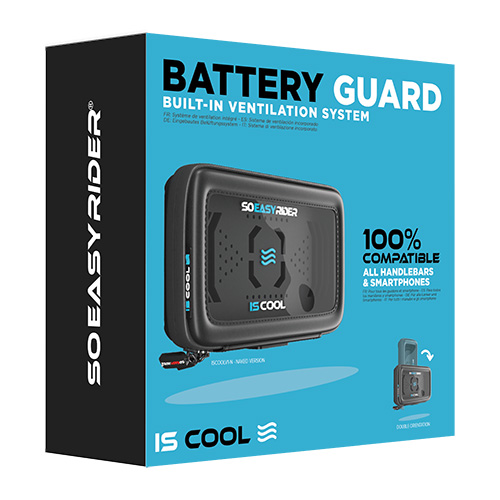 Horizontal: ISCOOLV1-N
About SO EASY RIDER
True to its values for more than 15 years, SO EASY RIDER designs and manufactures neat accessories and high-end finishes.
Renowned for being a brand of robustness over time, it is not uncommon to see some V1 version (2004) on handlebars in major cities around the world.
For the record, SO EASY RIDER was the first brand in the world to create a motorcycle holder for PDAs (Personal Digital Assistant), then for SATNAV/GPS and finally for smartphones.
With a growing community of 1.6 million users since 2005, the brand's growth continues over the years. The SO EASY RIDER brand is currently distributed in 20 countries.
Where to buy SO EASY RIDER products?
Most European motorcycle shops have the possibility to buy from www.Bihr.eu
To find other distributors, visit this page: www.soeasyrider.com/distribution-partners


Contact:
SO EASY RIDER MEDIA: press@soeasyrider.com
Website: www.soeasyrider.com