T-FIGHTER
FULL
Horizontal
With suncap & orientated in landscape mode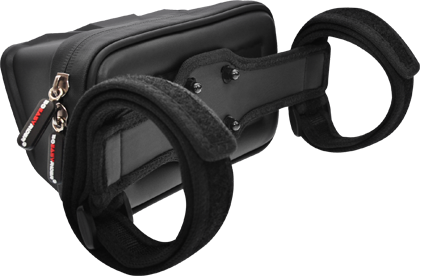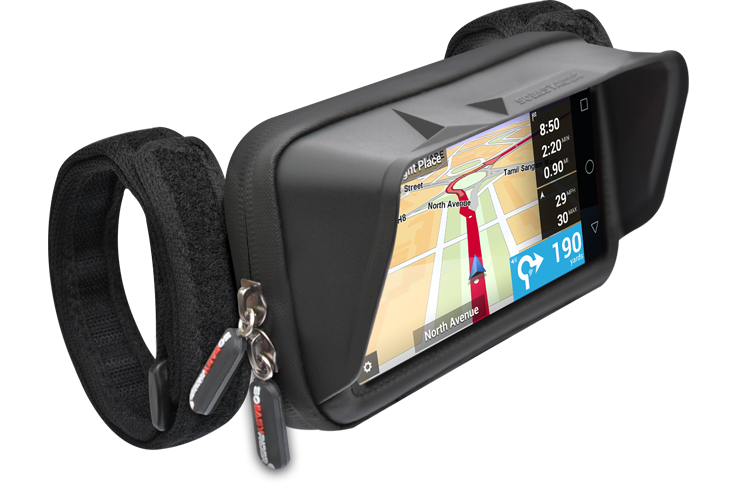 99% of the handlebars are compatible.
The 2 straps are wrapped around the handlebars.
The mount guarantees zero vibration
and an excellent visibility.
Reco. retail price
All tax included
€ 55.00
SKU : HSERV7TF

Universal case for screens up to 6.2"
max size 3.4"x6.7"
Zoom product
Innovative design, taking the sharped lines of the current motorcycles.

Waterproof zipper made of very high quality.

New capacitive touch window.
The screen reacts as if the smartphone outside of the case.

Compatible with the evolution kit.
The magnetic adapter which allows the biker to place his case in a second.
more

New rain cover.
Which can be used during the very strong and long rains.

The t-fighter cases are compatible with the comboz mounts and ram mount parts.
more
Installation
avg installation time : 3 minutes
Tools : 2 hands ;)
Included
Bolts and nuts
joint
strap
rain cover
2X foam wedges for small smartphones
Specifications
Universal case for screen up to 5.8"
Easy to install
100% waterproof
Full version (With suncap)
Very strong
Beautiful
Really beautiful
And awesome !